Where to Stay in Istanbul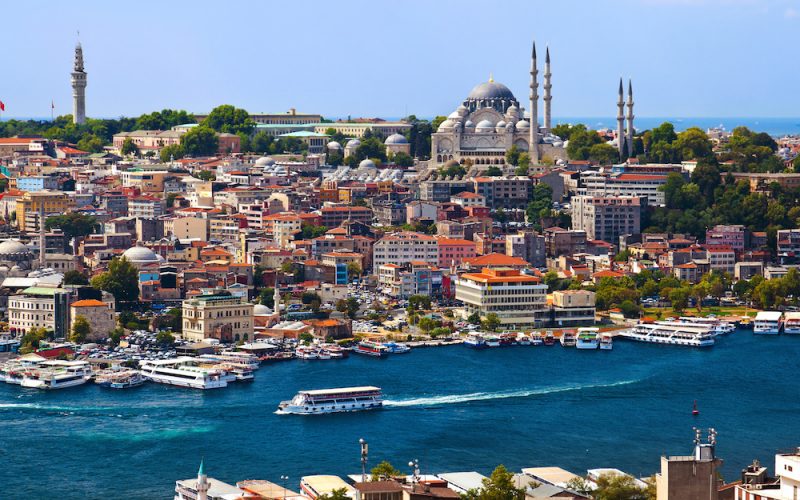 There are several districts to stay;
Taksim Hotels; If you don't want to take a taxi after a night out, taksim hotels would be nice to stay. these are a bit more expensive than other ones, but also better service quality.
The problem with this location is you need to use public transport or taxi to get sultanahmet, bluemosque, Grand Bazaar or Eminönü. However if you have been in istanbul and saw more of those sites and heritage of istanbul, taksim is great place to go whereever you want in Istanbul.
Sirkeci Hotels; The location is between Eminönü and Topkapı Palace, so you can see most of "must to see places in istanbul" with walks.
Akbıyık Hotels & Hostels; Akbıyık is actually an avenue -so close to Bluemosque and Hagia Sophia Museum- which is full of hostels, cafes and bars. Like a tourist accomodation central, you may not able to see a local in cafes there. Most of hostels also have terraces where you can see a great istanbul view at nights.
However if you need to get somewhere fast, you have just taxi. And if you will stay more than couple of days you may fed up with walking till tram or Eminönü ports.
Beyazit & Laleli Hotels; The hotels there are -for most of tourists- the best service hotels in old part of the city. Close to tram stations to go whereever you want.
 Nisantasi Hotels; The hotels in Nişantaşı district are mostly have unique services for their guests. So they are more expensive than old city hotels. Close to most of shopping places however far from touristic places in Istanbul.
Levent & Maslak Hotels; these hotels are mostly great for Business travelers, close to business centrals but not touristic places in Istanbul.
Airport Hotels; These hotels are close to Atatürk International Airport or Sabiha Gökçen Airport. Their quality of service are generally superb and serve anything for you to arrange your meetings in Istanbul. However location is really far from old part of the city, so those hotels are suggested for business travels or if you will join a congress, trade fair in istanbul.
Sultanahmet: The old, historical part of the city, with all the sights such as the Blue Mosque, Aya Sophia etc… within walking distance. Many reasonable priced hotels there. The downside being that it is very touristy.
Kadıköy Hotels: By staying in Kadıköy, you avoid some of the hassle of the tourist traps in Sultanahmet. At the same time, you are very close to both the historical peninsula (20 min ferry) and Taksim (20 min ferry and funicular). You get a feeling of "real" Istanbul, neither too touristy nor too posh. An extensive pedestrian precinct with reasonably-priced restaurants, cafés, bars and shops is a great place to go in the evenings, too, once you have come back from your sight seeing and have had a little rest in your hotel.
Except all those districts, you can find a hotel up to whereever you want to stay or whatever is the aim with travelling Istanbul. Beşiktaş, Aksaray, Topkapı, Ortaköy are the other centrals for hotels in Istanbul.
Write a Comment
Only registered users can comment.