Üsküdar Square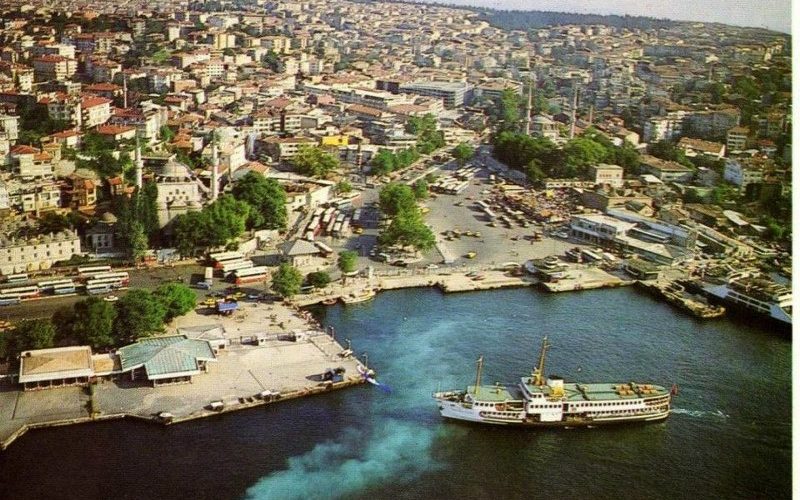 Üsküdar Square
Üsküdar square is located on the Anatolian side of Istanbul, on the coast of the Bosphorus. You can go to Besiktas and Eminönü by ferry on the European side from the piers located on the sea side in Üsküdar square. You can go to places like Kuzguncuk, Beylerbeyi, Cengelköy, Kanlica, Kandilli, Pasabahce, Beykoz, Kadiköy, Camlıca, Ümraniye by buses in the square. The square is also a transit way for passengers who want to go Europen side. There is a Marmaray metro station, under the square, which goes to the European side.
Located in the middle of the square, Sultan III. The Ahmet Fountain was built in 1728. It is like the symbol of the square. Water always flows and is drinkable.
Famous Turkish architect Sinan built, on the sea coast Mihrimah Sultan Mosque. Mihrimah Sultan is the daughter of the Magnificent Sultan Suleiman. This mosque is the second mosque built in the name of the Mihrimah Sultan. The other mosque is at the Edirnekapı.
Also, the miniature Semsi Pasha Mosque and Madrasa are on the sea coast of square.
There is the famous Fethi Pasha grove, a 10 minutes walk from the square. It is a place where you can get away from the noise of the city and be calm and comfortable.
It offers beauty to its visitors with it is Camlıca hill. It is highest point of Istanbul. You can watch all around Bosphorus. It is beautiful and best view. There is a 15 minute drive from the Uskudar square.
Among the beautiful activities that can be done in Üsküdar are watching the Maiden Tower from the sea coast. Resting in Fethi Pasha Grove, and going up to Camlıca Hill, sipping your tea and watching the magnificent view of Istanbul on the other hand.
There are many historical baths close to the square in Üsküdar. Some of these are Sifa Bath, Valide Atik Bath, Tiled Bath, and Aga Bath.
When you come to Istanbul, we recommend that you come to the Anatolian side and visit Üsküdar and its surroundings.