Archeology Museum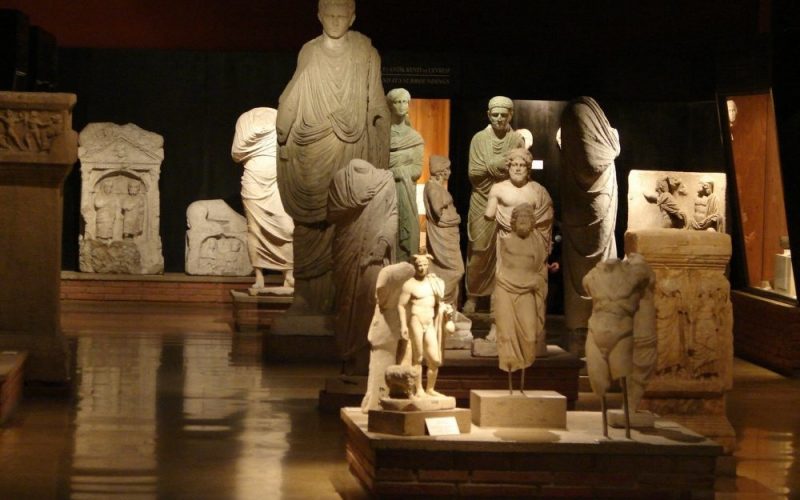 Archeology Museum – Istanbul
Archeology Museum, the Directorate of Istanbul Archaeology Museums that is dependent on the General Directorate of Monuments and Museums of the Ministry of Culture of the Republic of Turkey is on the Osman Hamdi Bey Ascent that opens to the Topkapı Palace Museum from the right of the Gülhane Park Entry which is in the Sultanahmet district.
Istanbul Archaeology Museums consist of three museums. Those are Archaeology Museum, Old Eastern Works Museum and Enameled Kiosk Museum.
This complex was build by the end of 19th century by the architect Vallaury thanks to great efforts of famous Turkish painter Osman Hamdi Bey. It includes the exquisite Tiled Kiosk and the Museum of the Ancient Orient and houses a large collection of artifacts and works of art belonging to ancient Greek, Roman and other Anatolian civilizations dating back to the 6th century BC. The Sarcophagus of Alexander the Great, Sarcophagus of Mourning Ladies, and other ancient sarcophagi and various objects found in the Sidon excavation are among its most interesting pieces.
Ancient Eastern Archeological Museum was designed and open to service in 1917 by Halil Eldem Bey. The collection on displays comprised of about 15000 archeological pieces of Ancient Mesopotamia, Pre-Greek Anatolia, Assyrian, Sumerian, Acadian, Babylonian, Ancient Egyptian and Pre-Islamic Arabic culture.
Open daily between 09:30-16:30
Write a Comment
Only registered users can comment.