About TripAdvisor Fake Reviews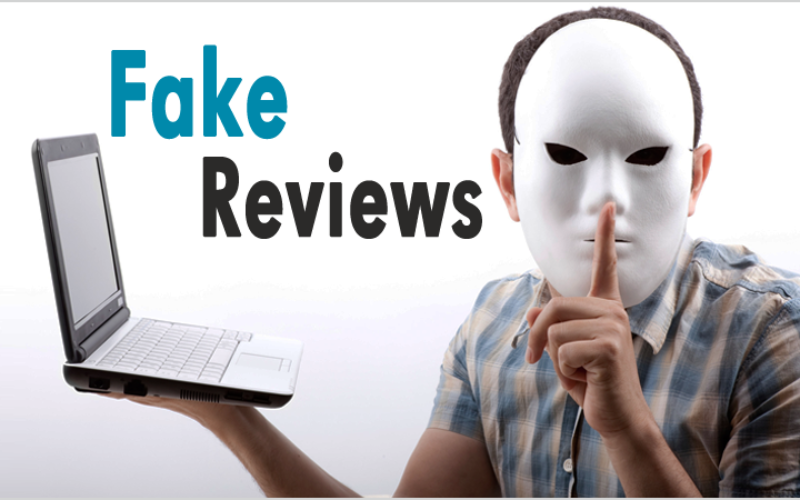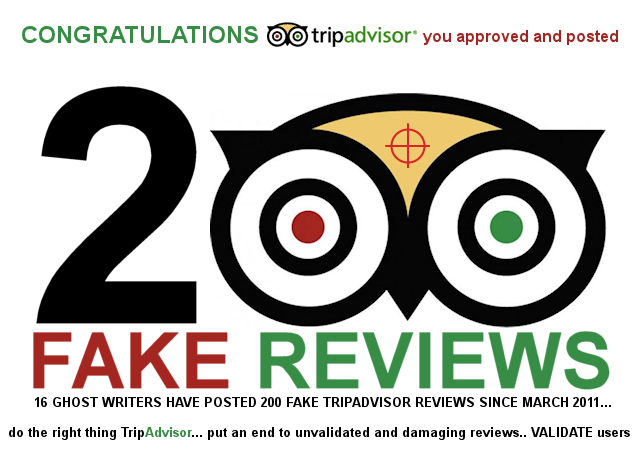 About TripAdvisor fake reviews,
TripAdvisor is a website that travelers from all over the world look at, get ideas and comment on for hotels, for tours, for restaurants, for activities and for travel info. Tripadvisor reviews must be 100% correct.
How many TripAdvisor reviews are fake?
Given the volume of review submissions TripAdvisor receives – more than 66 million in 2018 – that translates into roughly 1.4 million fake reviews.
TripAdvisor is one of those other places, where reviews form the core of the company's content and the principle reason consumers visit. How much of the review activity on TripAdvisor is fraudulent? In its inaugural TripAdvisor Transparency Report the company says that 2.1% of all reviews submitted to the site in 2018 were fake. (A total of 4.7% of all review submissions were rejected or removed for violating TripAdvisor's review guidelines, which extend beyond fraud.)
Is it possible remove a bad review in TripAdvisor ?
TripAdvisor will remove a bad review only if it violates their guidelines. In their terms, if you think a review is "fraudulent or otherwise improper," you can report it for review. Rather than replying immediately, you might be able to have it removed.
Given the volume of review submissions TripAdvisor receives – more than 66 million in 2018 – that translates into roughly 1.4 million fake reviews. TripAdvisor says that 73% of those fake reviews were blocked before being posted, while the remainder of fake reviews were later removed. The company also says that it has "stopped the activity of more than 75 websites that were caught trying to sell reviews" since 2015.
TripAdvisor defines "fake review" as one "written by someone who is trying to unfairly manipulate a business' average rating or traveler ranking, such as a staff member or a business' competitor. Reviews that give an account of a genuine visiters experience, even if elements of that account are disputed by the business in question, are not categorized as fake."
The company uses a mix of machine detection, human moderation and community flagging to catch fraudulent reviews. The bulk of in authentic reviews (91%) are fake positive reviews TripAdvisor says.
Why is TripAdvisor bad?
Millions of Americans use TripAdvisor to help them figure out where to go on vacation, and where to stay once they get there. But there are too many people browsing on the site and too few booking their vacations there.
Are TripAdvisor reviews genuine?
The Sun newspaper says; Up to a third of reviews on TripAdvisor are fake with hotels and restaurants buying positive reviews, it has been claimed. Analysis of tens of thousands of reviews on the site has shown that top rated bed and breakfasts have almost twice as many "false" reviews as lower ranked establishments.
How can you tell if Tripadvisor reviews are fake?
Fake reviews might also be identified by characteristics of the reviewer. Their profiles tend to be new and unverified accounts with few details and little or no history of other reviews. They will have gained very few "helpful" votes from others.
An example of a fake review on Tripadvisor
Some one bought tour program from Viator wrote a fake review in TripAdvisor. This guest could not participate in the tour, which was not enough people due to Covid-19, it canceled, gave an alternative tour, she did not accept,  refunded her money back. But she wrote a comment claiming that liars and that we stole her money. This is not an acceptable situation. There is an abnormal deliberate situation here. They reported this to TripAdvisor. And they said there is a situation here accusing us of being liars and stealing money, which is not true. But they don't want to remove the review. This is not a thief or a company that steals money, there must be evidence to publish this comment. A guest participating in the tour may write a good or bad review about the tour. This is a normal case. But someone who does not join the tour and gets his money back cannot write about  a liar and a thief. It is very interesting. Why TripAdvisor is let this. TripAdvisor policy is to publish fake reviews that meet our submission guidelines.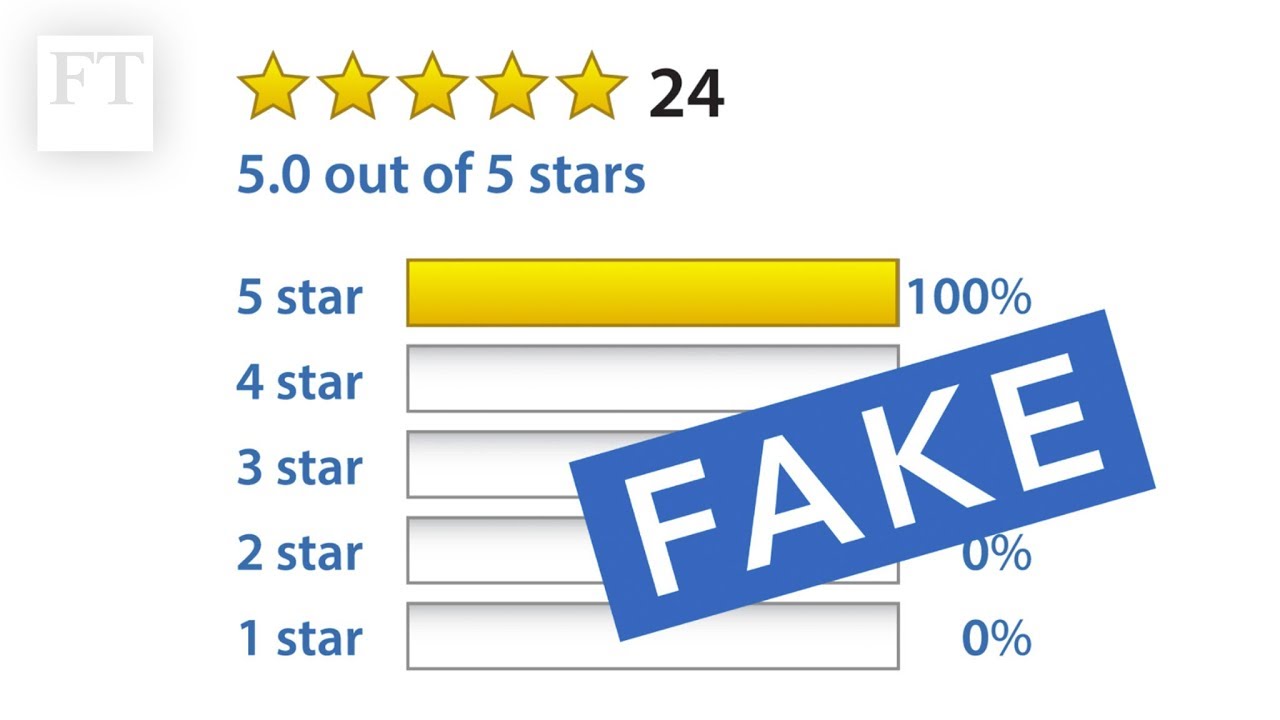 Don't trust platforms like TripAdvisor
The concern over fake reviews is nothing new, with many hoteliers, restaurateurs, travel agency and tour operators citing it as one of the primary reasons that they don't trust platforms like TripAdvisor to provide a fair and unbiased reflection of their facilities. However, a recent article by Which? has brought these concerns to the fore of many minds, as their investigation into property reviews highlighted a large amount of what they claim to be fraudulent feedback amongst top hotels.
Suspicious TripAdvisor fake reviews activity found on top-rated hotel listings
Which? compared almost 250,000 reviews during their investigation, and found that some of the top-rated hotels in the Middle East, Las Vegas, and even a property under the Travelodge umbrella, Britain's second-biggest hotel chain, had suspicious activity that suggested their reviews were faked.
On approaching TripAdvisor for comment on their findings, Which? discovered that, of the 15 hotels that they raised concerns about, 14 had received warnings from TripAdvisor for dubious review content over the past year.
5 star Tripadvisor reviews and secret partnership
There is misleading information on TripAdvisor and many other sites. These types of sites feature beautiful 5-star reviews that are paid for. Hidden advertisements are made with the money taken from some businesses. These businesses are highly recommended. Of course, visitors will not be aware of this type of hidden advertisements. As visitors read the good reviews, they want to go to these recommended places. This is a secret partnership.
If they don't get the money they want, the best business last year might not be that good this year, according to these sites. And it is a completely commercial site.
You should definitely look at the comments from different places and different sites. It is necessary to compare it from different places.
What's Wrong with TripAdvisor Reviews
I guess there are no experienced staff on TripAdvisor. They can't find fake reviews. Or they are not interested. There are too many complaints, it is possible to read on the internet. Therefore it is not reliable. Visitors are given false information.
Some posts on this site contain affiliate links, meaning if you book or buy something through one of these links, we may earn a small commission.
In the travel industry, nothing can touch TripAdvisor reviews. It's the gold standard for information and comparison shopping for hotels, restaurants and excursions.
Yet, just below the surface, there are some major problems with the service. There's a dark side that is widely discussed in the industry, but rarely acknowledged to consumers: there's a huge problem with fake TripAdvisor reviews.
The company has been embarrassed by recent exposes where a homeless shelter was propelled in the TripAdvisor rankings to become one of Britain's top hotels or a five-star restaurant in Italy that is Michelin quality but turned out not to exist at all.
In 2017, "The Shed at Dulwich" became London's #1 rated restaurant on TripAdvisor – only it didn't exist. These astounding stories are rare, although they seem to be increasing in frequency.
Fake TripAdvisor Reviews
However, much more common are the fake TripAdvisor reviews for known businesses. The site has become a place where competitors attack each other with poor ratings and business owners respond by posting their own over-the-top praise.
Since each TripAdvisor review counts equally, each one of these reviews becomes a tactical weapon in trying to inch up in the TripAdvisor star system. In 2014, the company was slapped with a $600,000 fine in Italy for fake reviews, but it doesn't seem to have stopped the problems.
And in September 2018, a high-profile investigation by The Times of London found that one in three (33%) of TripAdvisor reviews are fake. The company has denied the results of the independent investigation. However, from our experience, this seems pretty accurate.
A second, broader independent investigation in September 2019 combed through 250,000 reviews and found 15% of them were fake. More troubling, when fake reviews were pointed out to TripAdvisor, they acknowledged that 93% of the hotels engaging in fake ratings had done it previously. Translating this, hotels engaging in this practice have been allowed to remain on the TripAdvisor site to continue engaging in the practice.
After many years, the company has quietly recognized there is a problem. In November 2018, they relaunched the platform as a kind of social network. The theory is that people will trust the recommendations of friends and family.
Fake TripAdvisor Reviews
It is still early in the life of the "new TripAdvisor" to determine whether this new direction will be successful. However, by November 2019 (just 12 months later), many of the social network elements have been rolled back and instead sponsored content from advertisers fills the space. It would seem that the "new TripAdvisor" was a failure.
Very Little Quality Control
TripAdvisor seems to rely on software to "review" the reviews. Unfortunately, the software has significant limitations so the result is that there's almost no quality control: anyone can post anything. As such, the vast majority of ratings come from one-hit wonders – people who have created the account to gripe or rave about a single particular experience (that may or may not have actually happened).
In the September 2019 investigation, 79% of the five-star fraudulent hotel reviews were left by individuals who had no other activity or ratings on the site.
Don't trust TripAdvisor reviews
As competitors wage war and businesses respond with their own fakes, you end up with a lot of contributors who have less than 5-10 reviews. Even if the review does come from a real person, atypical experiences receive disproportionate credibility.
What TripAdvisor says; If you have a fake review, we highly recommend that you take advantage of our Management Response feature. A well-written response, sharing your account of the matter, will showcase the temperament and approach your company takes when faced with a challenging customer service situation, and can speak volumes to a potential customer. This is your opportunity to let TripAdvisor readership hear the voice of your business. With regards to your request, please know that your case is being handled by our highly-specialized team, which works exclusively on cases related to the integrity of our site. Our process is designed so that each agent is trained and empowered to review the decisions of others and make a final decision regarding a case.
If you have a fake review on TripAdvisor, they won't help you to remove it. They just show you what to do.
TripAdvisor Content Integrity team respond
Why TripAdvisor has so many fake reviews. This is one of reason why that one in three (33%) of TripAdvisor reviews are fake. Because TripAdvisor team let this. We can see how good they are, handled by your highly specialized team working on cases related to the integrity of your site !! TripAdvisor highly specialized team does not yet know what is right and what is wrong. This is the big reason why TripAdvisor has so many fake reviews.
Why is TripAdvisor bad?
Millions of visiters use TripAdvisor to help them figure out where to go on vacation, and where to stay once they get there. But there are too many people browsing on the site and too few booking their vacations there, and that's hurting the company's trustful results.
How reliable is TripAdvisor?
It's no secret that most travelers will eventually stay on TripAdvisor when planning their vacation. It has become popular in the world of travel where people go for honest and unbiased reviews by hotels, restaurants, tours, attractions and other travelers. Apart from the information on TripAdvisor, it is not honest and impartial and it is getting worse. If you only saw the good side of TripAdvisor, be prepared for all fake reviews. When it comes to vacation planning, ignorance is not bliss, especially in expensive destinations, so this in-depth article will try to show you what's behind the curtain (the summary is first if you just want the main points). The goal is not to be rumored, but to provide information that travelers can use to make better decisions when planning a trip, and to raise awareness of how TripAdvisor's profit-driven practices in general affect both travelers and small businesses.
What Every Traveler Should Know About TripAdvisor
TripAdvisor built its brand on the trademark "World's most trusted travel site". However, by 2013, after numerous lawsuits in many countries, TripAdvisor silently removed the words "trustworthy" and "honest" from all website marketing (now only "The world's largest travel site").
There is a complete sector of "reputation management" companies where businesses can recruit to create highly credible fake reviews, "fix" their reputation if bad reviews, or sabotage competitors. To prove how easy it was, an Italian magazine bought a fake restaurant that didn't even rank # 1 in restaurant ratings.
Even when reviews are posted by honest travelers, there are many good reasons why they are still completely useless for the average traveler when trying to plan a trip (and spending hours trying to figure them out is a waste of valuable time).
Hotels that choose to pay for TripAdvisor's heavy "Business Listing" package receive preferential treatment, greater visibility and "access to traffic" regardless of traveler reviews, rankings and ratings.
If hotels cannot ask for their listing to be removed, but do not pay for the expensive Business Listing subscription, TripAdvisor will remove the hotel's contact information (phone number and website) from the list (therefore, users must go to Google to find their listing on the phone and website) .
Hotels, restaurants, and other small businesses can lose a significant portion of their business if they receive fake negative reviews or get a red flag by TripAdvisor for "suspicious activity", but they usually have no application other than taking the website to court. and many do not have the financial resources to do this.
TripAdvisor prominently positions tours and events that can be booked through Viator, a company acquired in 2014, at the top and center of its pages. These companies listed on Viator pay 20-30% commission. That's why TripAdvisor clearly highlights the business listings of its own companies, even if it has better reviews and ratings by independent companies, anonymous users.
TripAdvisor encourages travelers to book directly through their website booking system, but does not take zero liability for any issues with the service booked when travelers are in trouble (i.e., overcharged on their credit card, appear with the booking confirmation but the hotel is not registered). , etc.). This increases even more when tours are booked on TripAdvisor, as the tours pass through Viator's system rather than go directly to the actual tour company.
Summary: TripAdvisor has a complete lack of transparency, keep track of your money.
So, to put all these points in context, TripAdvisor started in 2000 and has built a large following as a "reliable source of travel information". After gaining a dominant share in the market, the number of fake reviews skyrocketed, resulting in numerous lawsuits around the world. However, verify and guarantee the credibility of reviews.
Paid partnership with TripAdvisor
Businesses such as some hotels and restaurants advertise for a fee. These advertisers are always highly recommended. The advertiser does not need to be very good. Good hotel because it pays the fee, it is recommended as good restaurant. If the customer did not like and wrote bad reviews, these comments will not be posted.
For an ordinary company, the same rules do not apply. It is always shown when it gets bad reviews. The customer is always right. Because this company does not advertise, a bad comment is published. They absolutely have to advertise. TripAdvisor has created a kind of monopoly and uses this power for its own benefit. The opinions of the guests or companies are not so important. The important thing is to pay for TripAdvisor.
Write a Comment
Only registered users can comment.