Spice Bazaar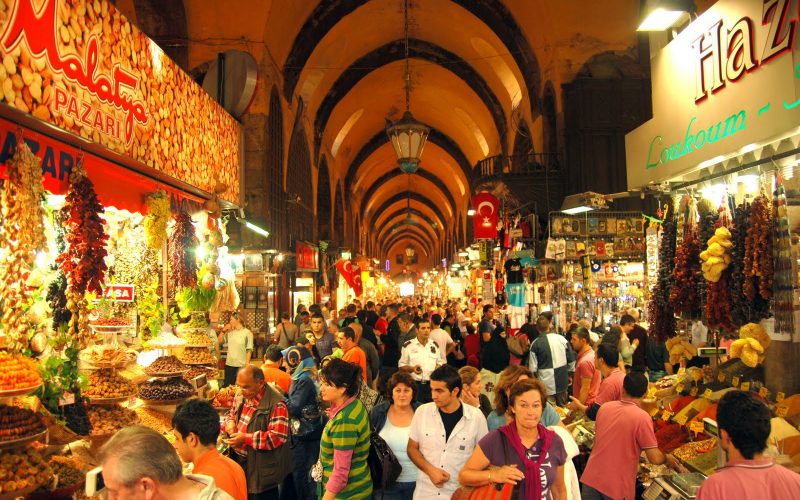 Spice Bazaar (Egyptian market)
The Spice Bazaar was built between 1597 and 1664, it is the second oldest covered bazaar in the city and has become a shopping center with a 400-year history. There are a total of six doors in the market. The Spice Bazaar, which was built as part of the New Mosque Külliye in Eminönü. During the period it was built, remains one of the most vibrant spots of Istanbul for centuries, with a variety of products ranging from the Balkans to Europe, from the Northern Mediterranean to the Arabian Peninsula.
It is crowded all day. You will see local and foreign people coming for shopping. When you enter, you will feel the mystic smell in the first step. You will feel it as a historical architecture. Spices and herbs, believed to be a panacea, were sold throughout history. You can find a wide variety of spices in the Egyptian market, such as spices, nuts, Turkish delight, gold, flowers, honey, olive oil and textiles. You can find all kinds of home and kitchen appliances in the small shops around and behind the Bazaar. You will have seen the real life of places you cannot see anywhere. It is one of the must-see places when you come to Istanbul.
When you come to Istanbul we strongly recommend you to see Spice Bazaar.