Virgin Mary House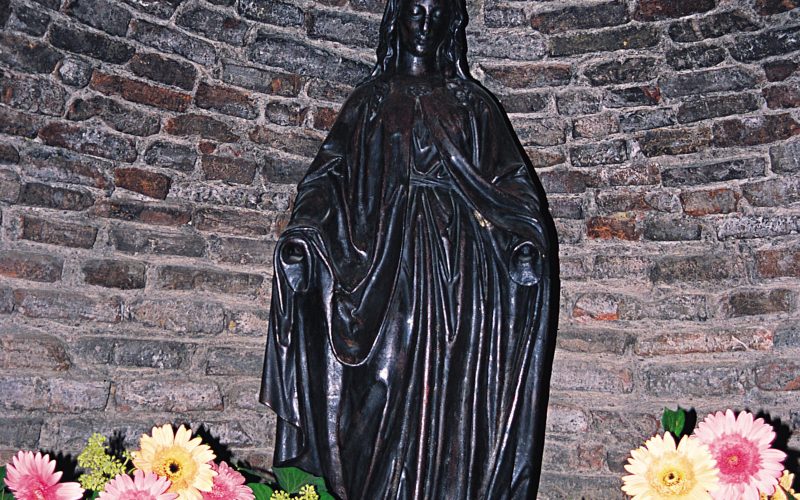 Virgin Mary House in
Ephesus
was not known till Anne Catherine Emmerich's vision. The paralysed German nun who had never been to Ephesus had a vision of the House of the Virgin Mary and described it in detail to the German writer Clemens Brentano who later published a book about it. Catherine Emmerich died in 1884. In 1891 priests and historians from
Izmir
read about her vision and found a little building which corresponded with Emmerich's descriptions.
Archeological evidence showed that the little house was from the 6C AD but that the foundations were from the 1C AD. Proving that some people restored this home. What was interesting that every year on August 15th some villagers came here and made ceremonies under the name Panagia Kapulu. First they were asked why they make these ceremonies. Like so many in the world without knowing what Christmas of Easter means, they did not have any clue. Historians searched the word Panagia Kapulu and found out that it means Virgin's Door. August 15th, still celebrated as the assumption date of Virgin Mary. From these indications they thought this is the house that Virgin Mary spent her last years.
The house was officially declared a shrine of the  Roman Catholic Church in 1896, and since then it has become a popular place of pilgrimage. It has been running as an active chapel over a century. Pope Paul VI  visited the shrine in July 26th 1967. After Pope's arrival approximately 1.5 million people from different faiths and religion visit this house. The other indication that Virgin Mary died in Ephesus is the writing of John of Damascus in 8th century. John mentioned that in 458 AD Queen Pulcheria requested Bishop of Jerusalem to transport the skeleton of Virgin Mary to Constantinople. When St. Paul arrived in Ephesus in 53AD he found there people who had already been evangelized. It is likely that Virgin Mary and St. John arrived Ephesus between 42-48AD.