Besiktas Square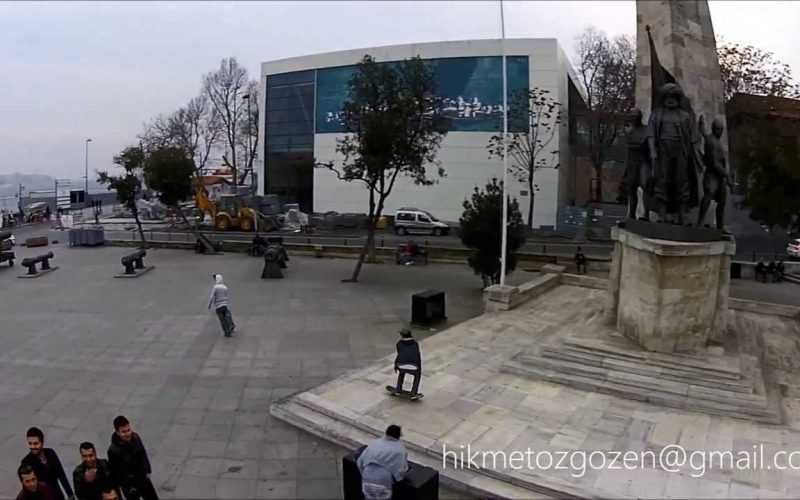 Besiktas Square
Besiktas is a large town on the European coast of the Bosphorus. Besiktas square is very crowded at all hours of the day. Besiktas is always a popular place with its vibrant and colorful neighborhood life, bazaar, student population, culture and art events, night life, shopping.
Besiktas square is a transportation center. It is a place with bus, minibus stops and sea piers, where there is intense transit passengers. Bosphorus, Kadiköy and Üsküdar ferries depart from here. Buses to many places such as Taksim, Levent, Sariyer, Ortaköy depart from here. The square next to the Bosphorus is one of the most popular meeting places. There are restaurants and cafes at the seaside with views of the Bosphorus. This is a great place to rest and spend time, we recommend.
Besiktas Square, Famous Naval Museum and Barbaros Hayrettin Pasha Tomb are located. The historical Besiktas Ferry Pier is worth seeing with its architectural structure. Besiktas Ferry Pier serves the Üsküdar and Kadıköy ferries. It is within the borders of Besiktas district in the world-famous Dolmabahce palace. It is 10 minutes walk from the square.
There is a Yildiz park, a 10-minute walk away from besiktas square. It is the greenest and largest park of Beşiktaş and the nearby region. It is a park that can be visited and comfortable.
Besiktas sport club, Turkey's oldest (1903) and is one of the biggest sports club. They have over 25 million fans. Black and white is the color. It is known as BJK and is called "Black Eagles".
Besiktas fans fill the square in the match days. They wait for a challenge until match time. The already crowded square becomes even more crowded. Besiktas football stadium Vodafone Park is a 10-minute walk away. The fans go to the match collectively on foot. It is recommended to be here on match days is nice and enjoyable. Let's not forget, do not enter this road by car during the match time, the traffic is terrible.