Anadolu Fortress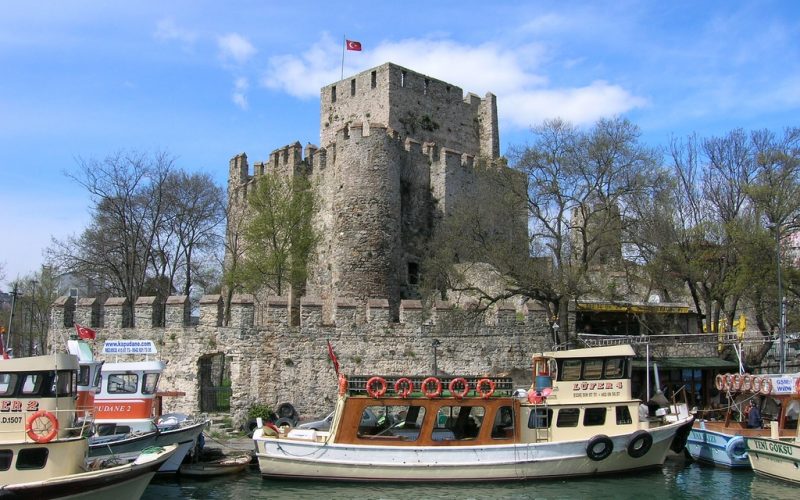 Anadolu Fortress
The Anadolu (Anatolian) fortress was built in 1395 by Yildirim Bayezid. It is located on the Anatolian side, where Göksu Stream flows into the Bosphorus. This fortress was built in the narrowest part of the Bosphorus. It is part of Istanbul's plan to prepare for the Ottoman siege. Because it was built to seize the Bosphorus and safely cross the army to the opposite shore in a war near Europe.
Before Rumeli Fortress was built before the conquest of Istanbul, this fortress was fortified so that the throat was kept under control with two fortresses. It is one of the most beautiful works of its kind in Anatolian Turkish architecture.
It attracts plenty of visitors with its Bosphorus view and beautiful nature.
Cafes located in Fortress, where Göksu stream flows into the sea, is a place that people prefer for breakfast on weekends. However, it is possible to find many beautiful and cute tea gardens, cafes and restaurants around the area and square of Anadolu Fortress pier. You can watch the magnificent Bosphorus view by walking in the narrow streets towards the hills.                                                                          You can go to there by public bus from Usküdar. Or you can have a ferry from Eminönü.
It is one of the must-see places in Istanbul. We recommend.
Write a Comment
Only registered users can comment.