Kadiköy Square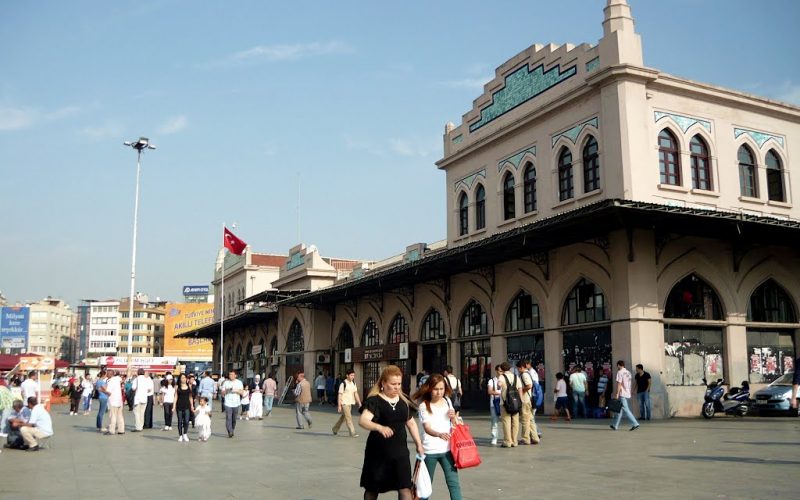 Kadiköy Square
Kadiköy is a district located at the entrance of the Bosphorus on the Anatolian side of Istanbul. It is known as the ancient Chalcedon settlement in history.
Kadiköy square is one of the most important centers of sea transportation in Istanbul. There is sea transportation from the ferry piers in the square to Eminönü, Karaköy, Besiktas, Bostanci and Princes' Islands. There are regular buses to many places such as Üsküdar, Camlıca, Bostancı, Moda, Kartal, Ümraniye, Göztepe, Beykoz,  from the bus stops in the square.
It is also a popular place with its live and colorful life, bazaar, student population, culture and art events, nightlife, shopping, historical buildings, seaside recreation and eating and drinking ferry piers.
The most important and popular places near Kadıköy square are Kadıköy Bazaar and Bahariye Street.
There are many shops in the Kadıköy bazaar, from greengrocers to fishermen, from spice shops to bakeries, restaurants and cafes. It is 5 minutes walk to the square.
Bahariye street is closed to vehicle traffic. It is one of the popular of Kadıköy. Bahariye Street is always alive and crowded. There are many shopping and eating places and historical buildings and churches. It is a 10 minutes walk from the square.
One of the most important symbols and meeting places of Kadıköy is the Bull Statue located at the entrance of Bahariye street. It is known as exactly six roads. This is also the meeting place for fans of Fenerbahce sports club, for match days.
Fenerbahce sports club, Turkey's oldest (1907) and is one of the biggest sports club. They have more than 30 million fans. They have yellow dark blue colors .. It is called "Yellow Canaries". It is nice and enjoyable to be here on match days. Fenerbahce stadium is 10 minutes walk from the Bull statue.
Write a Comment
Only registered users can comment.