Sabiha Gökçen Airport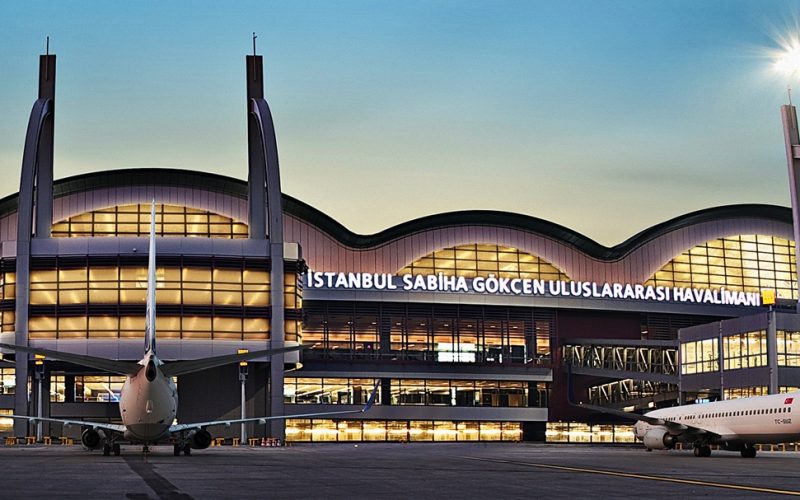 Sabiha Gökçen Airport
Sabiha Gökçen Airport, The airport is named for Ms Sabiha Gökçen (1913-2001), the world's first female fighter pilot. In her long career as a pilot and teacher she flew 22 different combat and aerobatics aircraft, and was the first woman to fly the Focke Wulfe 190-A3. Ms Gökcen's pioneering work was made possible because of Kemal Atatürk's social reforms, which emphasized equal rights and opportunities for women, and the importance of flight. Turks in the air travel and aircraft industries eagerly quote Atatürk's prescient saying, "The future is in the skies."
Istanbul's Sabiha Gökcen International Airport (SAW) is on the Asian shore of the Bosphorus about 30 km (19 miles) southeast of Üsküdar, the Kadıköy ferry dock.
Located between the suburbs of Kurtköy and Pendik, Sabiha Gökcen serves the full range of flights including international flights by major airlines, but it is still considered Istanbul's "second airport" after the Europe side Istanbul new big airport. ( Atatürk airport is closed in 2019 )
Transport between Sabiha Gökcen Airport and the center of Istanbul is by city bus, Havatas Airport Bus, transfer service, public transport via (bus, Metro Marmaray), taxi, shuttle van.