Termessos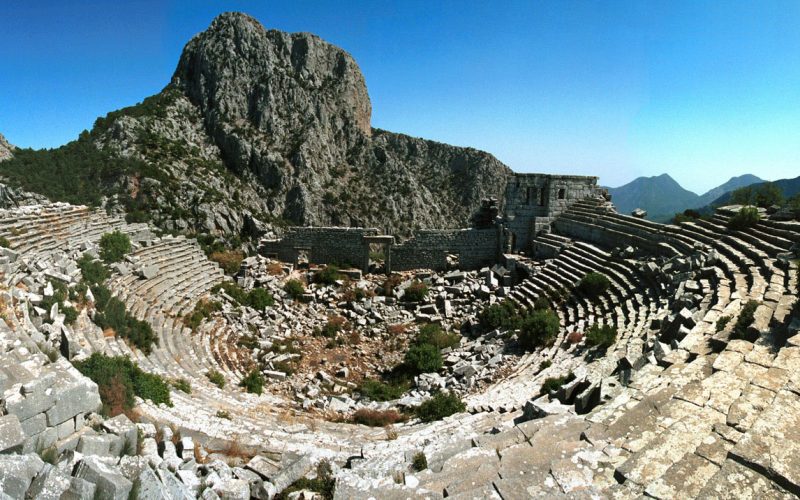 Termessos
Termessos is a very important city that belonged to the Pisidia region in the north of Antalya  in Turkey. Alexander the Great surrounded the city in 333 B.C. but failed to conquer it.
The current ruins in the city are from the Hellenistic, Roman and Eastern Roman eras, and include walls, the Hadrian's triumphal arch, the cisterns, the theater, the gymnasium, the agora, the odeon and the heroon.
Among the tombs are those of Alcates, Agatemeros and the Lion decorated sarcophagi.
Termessos also draws attention for cemeteries, which are from a number of different eras and show a number of different styles.
The city was abandoned in the 5th century.
Write a Comment
Only registered users can comment.