Pottery And Ceramics Shop In Avanos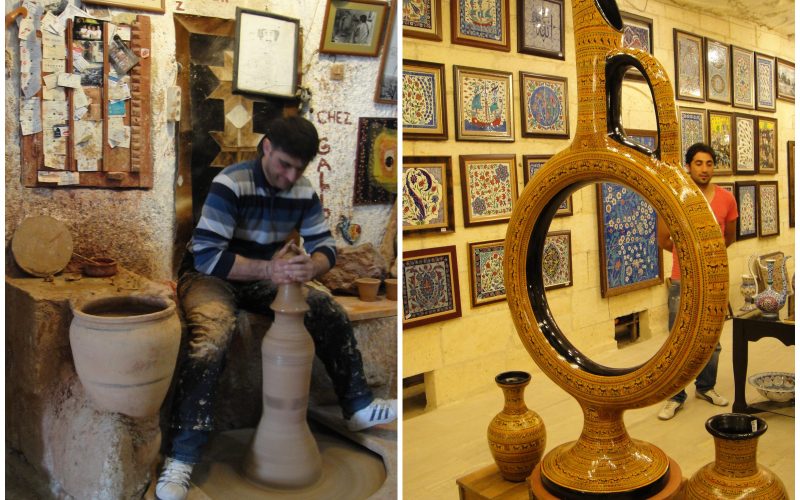 The town of Avanos is a bustling area in the city and is located on the shore of the Red River, the longest one in Turkey. It has been the centre for pottery and craft making since the Hittite period. The reddish-brown clay that is harvested from this river is used in the workshops to make exquisite handmade ceramics. You can witness a demonstration by a potter in one of the many family-run pottery shops, and then visit the demonstration workroom, before making your way to the main showroom.
Travel Tip: You will find an endless variety of vases, jugs, ashtrays, figurines and plates here. This is also a great place to shop for souvenirs for friends and family.