Pigeon Valley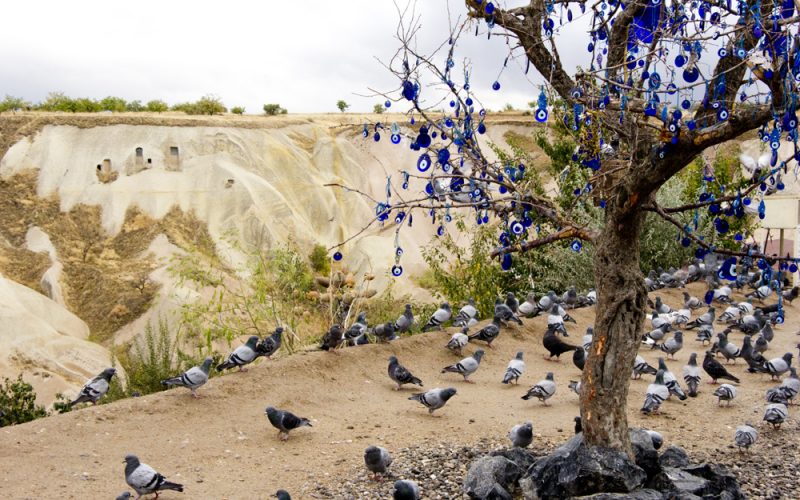 Pigeon Valley
Pigeon Valley is 4 km long and, one of the most beautiful places that attract visitors with its beautiful scenery along with the beauty of pigeons. Its name comes from thousands of pigeon houses carved into soft tuffs since ancient times. Its natural beauty and history are remarkable. It is great to walk here, watch the natural beauty, take photos. Visitors who come here want to watch the valley and walk.
Pigeon valley is situated between Göreme and Uchisar and is ideal for walking, as the trek is relatively easy. The name comes from the thousands of pigeon houses that have been carved into the soft tuff since ancient times. Although they can be found throughout Cappadocia, they are especially numerous in this valley. They were carved wherever space allowed, including abandoned cave houses and churches. In Cappadocia, pigeons have long been a source of food and fertilizer. The advent of chemical fertilizers has reduced the use of pigeon dung. However, some farmers still maintain their lofts because they insist that the reputation of Cappadocia's fruits as the sweetest and most succulent in Turkey is entirely due to pigeon dung.
There are hotels and hostels located in the Pigeon Valley.
We recommend Cappadocia hot air balloon tours to see the Pigeon Valley and Goreme Valley from a bird's eye view. If you contact your travel ageny, they will be happy to help you.
Write a Comment
Only registered users can comment.