Binbirdirek Cistern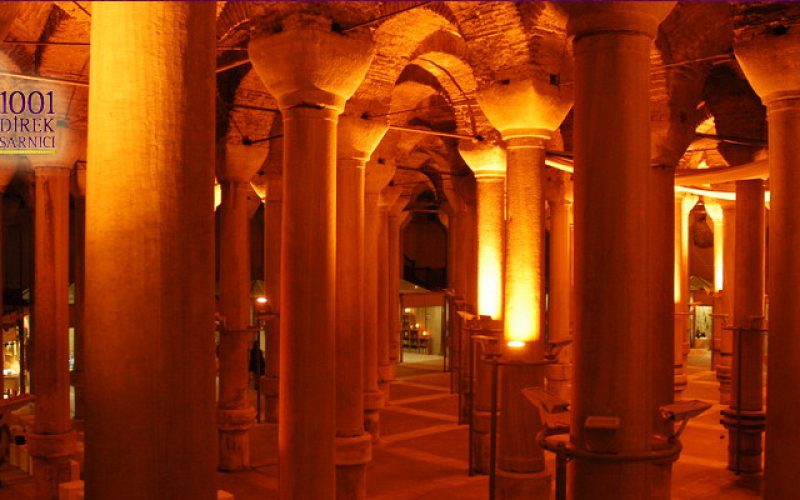 Binbirdirek Cistern
Binbirdirek Cistern, it is one of the oldest Byzantine cisterns of Istanbul; it was built by Philoxenus to the west of the Hippodrome as a huge water storage in the 4th century AD during the reign of Constantine the Great The dimensions of the cistern are 64 x 56 meters with 15 meters of height and there were 224 original columns, out of which 212 of them survived until our days. The brick arches and the roof surrounded by tick walls are supported by these columns. Binbirdirek in Turkish means "Thousand and one columns", referring probably to its many columns. During the Ottoman period it was used as a silk threads production atelier and unfortunately as a dump during the Republic period. It was opened to the public in 2002 after a long restoration period. Besides being a museum, today there are small shops, a restaurant  and a cafeteria in the middle, the cistern is also used for special meetings during incentives and for small scale music concerts.
Open daily between 09:00-18:30
Write a Comment
Only registered users can comment.