Istanbul Arasta Bazaar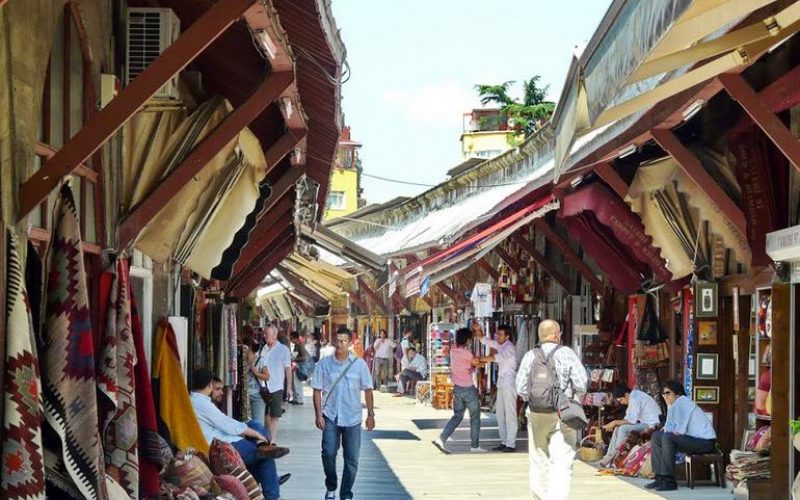 Istanbul Arasta Bazaar
Istanbul Arasta Bazaar is a tidy market street in the heart of Sultanahmet's historical district. This modest bazaar was built in the 17th century by savvy Ottoman officials; rental revenues from its vendors were meant to finance the upkeep of the neighboring Blue Mosque. Today the street caters to tourists with their wooden-facade shops filled with carpets, mock Ottoman artifacts and all manner of nazar (evil eye) merchandise. The shops in the bazaar offer everything from jewelry, carpets, souvenirs, ceramics, and more.
It is here that the Byzantine Great Palace was built, the remains of which lie beneath today's Sultanahmet Mosque. At times these remains pop up you can visit them at the Mosaic Museum. The museum is the street's standout attraction and an undervalued gem of Istanbul. The museum displays ornamental pavement mosaics from the Byzantine Great Palace that was uncovered at the site in the 1950s. The mosaic's fantastical depictions and accompanying displays are a window into Byzantine royal life. Apart from the museum, the Istanbul Arasta Bazaar is a pleasant interlude from the bustle of the main tourist attractions.
Write a Comment
Only registered users can comment.