Hagia Sophia ( Santa Sophia )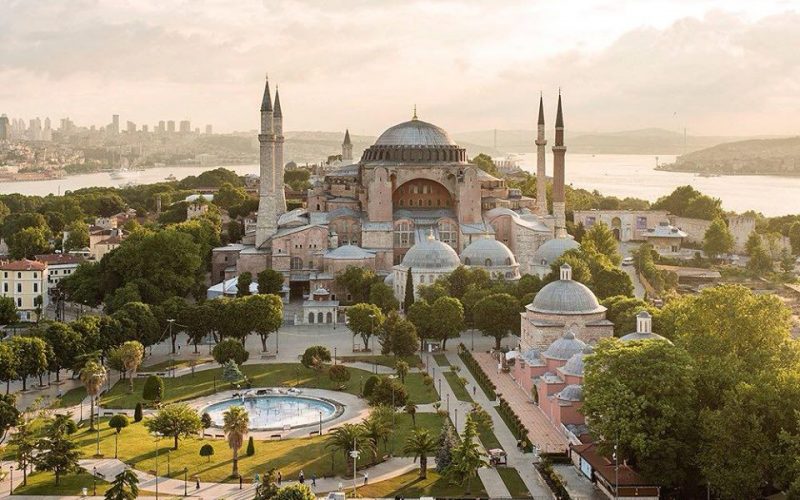 The Hagia Sophia, one of the historical architectural wonders that still remains standing today, has an important place in the art world with its architecture, grandness, size and functionality
Following the capture of Constantinople by the Ottoman Turks in 1453, and the subsequent pillaging that ensued, Mehmet the Conqueror declared the Hagia Sophia a mosque, and said his prayers there the very next Friday. As a mosque, it was considered as one of the holiest Islamic temples of the world. It also served as Istanbul's principal mosque for nearly 500 years and was used as a model for many others including the Sultan Ahmet Mosque, the Suleymaniye Mosque and the Rustem Pasha Mosque.
Under the order of Mustafa Kemal Ataturk and the Council of Ministers the Hagia Sophia Turkey opened as a museum in 1935. Today, it is visited by nearly 10,000 people per day and the Turkish Ministry of Tourism declared that it received more than 4 million visitors in 2018. The Hagia Sophia ticket price is about 15 euro, but be warned unless you buy your ticket in advance or go with a tour guide, there are often long queues.
Open daily between 09:00-16:30.
Write a Comment
Only registered users can comment.